What is this subscription box all about?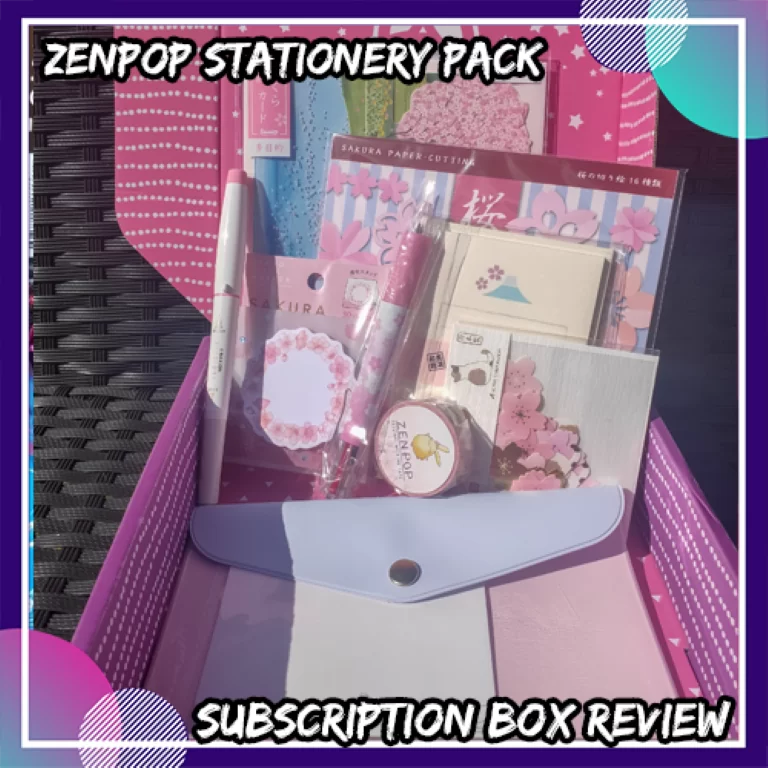 This month is Sakura month in most of Japan! The cherry trees are about to bloom and there'll be very little time to
enjoy them. Going out to the park to appreciate the ephemeral beauty of cherry blossoms is called Hanami in
Japanese, and this pack is here to celebrate this unique experience!
---
What is the price?
$53 AUD Per Month
---
What was included?
---
Individual Items:
Luna x Sakura Original Masking Tape
Study Planner Flat Case A6 Size from Iroha
Soebumi Sen from Furukawa Shiko (notepad)
---
Sakura Stand Memo Pad from MindWave (sticky notes)
Spring Style Hannari Sticker from Active Cooperation
Shikiori Marker from Sailor
Sakura 2 Colors Ball-point Pen from Japanmug
---
Sakura Kirie from Yoyo (folding papers)
---
Overall thoughts?
Another great themed box from Zenpop this month. Heavily influenced by the Japanese cherry blossoms everything is pretty in pink for this box. As always the materials are super high quality as are all Japanese stationery goods.
Notable items this time are the spring greeting card. super cool and cute, we have nothing as fancy or pretty here in the card world.
The folding paper comes in a variety of pink shades so you can fold and create your own designs in origami.
As always the boxes are well thought out, impeccably themed and a joy to unpack. Great job Zenpop
---
---
Check out my unboxing video below to see exactly what you get in a Box